The Georgia Annwell Gallery
The Georgia Annwell Gallery, part of the Community Media Center of Marin, is located at 819 A Street in downtown San Rafael. The gallery was named after Georgia Annwell, an eclectic artist and prolific producer at CMCM. As a member of CMCM and the Novato Arts Center at Hamilton Field, Annwell created over 150 exhibitions while also working on the production of a three-part documentary series titled "Senior Artist of Marin."
"Great art challenges not only the viewer but also the artists who create it. Most artists paint what they know and do it to the best of their ability. A few artists take on creative work that challenges their knowledge and reveals their inabilities. However, when they do overcome this kind of challenge, they realize that the rewards are huge. Artists who need ongoing reassurance that they are on the right track may miss the opportunity to reach past their comfort zone to experience the thrill of pleasing themselves with a painting that shares the truth of their view of the world."
- Georgia Annwell
The gallery helps to advance CMCM's mission of promoting cultural arts, community media, and civic engagement by showcasing the work of established and emerging artists. Public programs such as artist talks, film screenings, art performances, and social events enhance our overall mission by supporting further opportunities for conversations to take place.
Artists interested in exhibiting their work in the Georgia Annwell Gallery are asked to fill out this
Application Form and submit 4-5 high-resolution images to info@cmcm.tv
Selection Process: Once an artist has submitted all materials, the application and materials will be reviewed and respond to the artist within 3 weeks of submission. Exhibitions are scheduled many months in advance. Once selected, a meeting will take place to set the exhibition dates and define the schedule of tasks to precede the opening reception.
Commission: CMCM does not take any commission.
Liability: All work will be handled by the artist. The Georgia Annwell Gallery will not be responsible for work lost or damaged in transit to and from the gallery. Artists are responsible for shipping cost to and from the gallery. A liability release document will be signed by the arts and gallery administrator.
Sandy Coronado - Beautiful Bellies
Showing through Sunday, June 30, 2019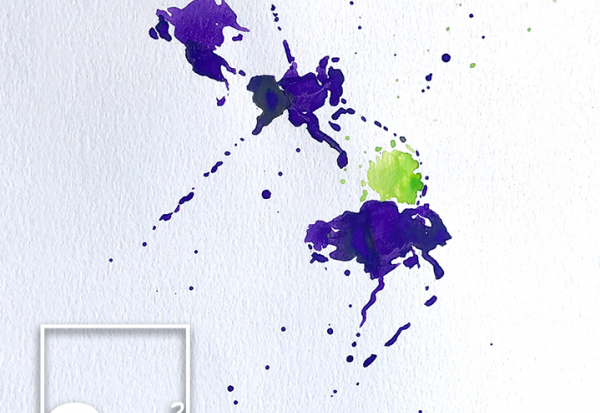 Georgia Annwell Gallery
The Community Media Center of Marin invites you to join us on Friday, May 10th for the opening reception of our latest Gallery Show, "Beautiful Bellies". Local artist (and expecting mother) Sandy Coronado will debut her colorful array of maternity-themed line drawings, paintings, and embroidery just in time for Mother's Day Weekend! Enjoy free themed appetizers and refreshments while taking the opportunity to meet with the artist and view her beautiful artwork up close.
819 A Street
San Rafael, CA
6 PM - 8 PM