Ask the Experts: "Elements of Good Editing" TONIGHT, Feb. 22 (6:30 - 8:30 ) PM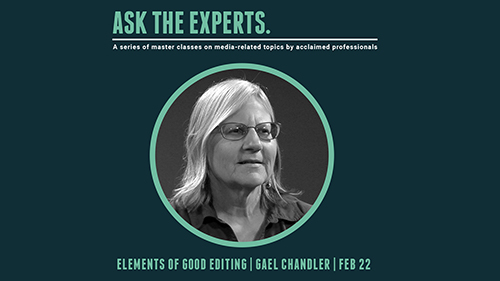 Veteran Hollywood film editor Gael Chandler explains why editors make cuts and shows film clips to demonstrate how they tackle different genres: drama, comedy, documentary, music videos, commercials, and more.
Cost: $25 includes one-year CMCM membership.
Register at www.cmcm.tv/asktheexperts.