The Buzz About Bees | Media Mixer | February 7 at 7 PM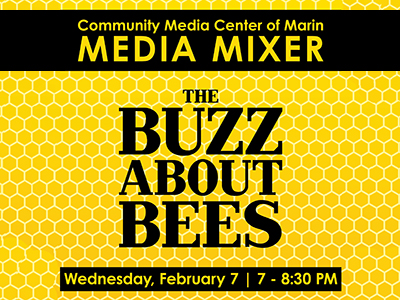 Please join us on Wednesday, February 7 at 7 PM for our Media Mixer! Producer Kathleen Nemetz will screen her short film exploring why bees are in peril. Join the buzz! Save our bees!
RSVP to marinartists@hotmail.com.
For more info, call (415) 721-0636
Community Media Center of Marin - 819 A Street, San Rafael, CA