CMCM announces youth sports broadcasting program with San Rafael Pacifics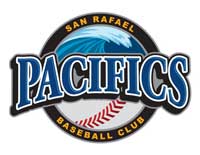 The Community Media Center of Marin will be partnering this summer with Dominican University and the San Rafael Computer Clubhouse to offer a sports broadcasting program for high school and college students, covering live San Rafael Pacifics baseball games.
Space is limited and priority will be given to early registrants - visit http://cmcm.tv/camp for more information!
If you are interested in underwriting opportunities for this unique program, please contact CMCM.