Global Spirit - Live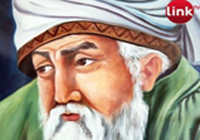 Marin TV features Link TV's Global Spirit series. Global Spirit is a unique "internal travel" series that brings to light the various practices - spiritual, mental and physical - that help us define who we are as human beings and explore how this effects our relationships and the world at large.
Every Sunday we will a present a new episode of Global Spirit, stay tuned!
Sundays at 6pm
Starting May 12th
Through June 16th
EDUCATION CHANNEL