Welcome to Virtual Reality | May 1 6:30 - 8:30 PM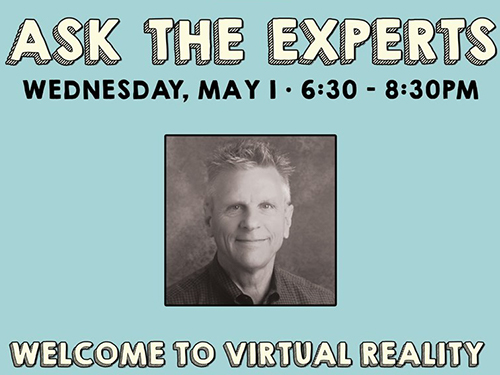 There's still time to sign up for this extra-special Ask the Experts! Experience innovative Virtual Reality programs and learn how this technology is on track to become the world's go-to communication medium. John MacLeod, award-winning founder of XR Marin leads the way.
FREE to all members. Not a member? A $25 one time fee includes a one-year membership to the Community Media Center of Marin and free admission to all "Ask the Experts" presentations in this series.
Register at www.cmcm.tv/asktheexperts. For more info, call (415) 721-0636.
Welcome to Virtual Reality | May 1 6:30 - 8:30 PM<.strong>